Displaced: A Novel (Hardcover)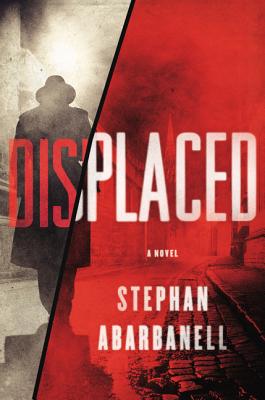 $26.99
Usually Ships in 1-5 Days
Staff Reviews
---
If you enjoy an engrossing mystery with intense historical undertones, you will love this tale woven into the World War II era existence. The British occupy Palestine in 1946; Lilya has joined the resistance group to form an independent Jewish state. Her assignment, however much she resents it, takes her to war-ravaged Europe in search of Raphael Lind, a scientist reported to have perished in a concentration camp. There is evidence that he is still alive among the many refugees that the British will not allow to emigrate to Palestine, refugees who are housed in camps throughout Europe. Pretending to be a member of the American Jewish Joint Distribution Committee, an organization to aid Jewish survivors, Lilya's search brings her to London's Whitehall, home of the British Secret Intelligence Service, and rubble-strewn Munich and Berlin. Meanwhile, someone is mirroring her journey, desperately seeking the same man, and circumstances become very dangerous but immensely interesting. A fantastic debut novel set in a most intriguing time in world history.
— From
Bunny's Books
Description
---
Echoing the fiction of Joseph Kanon, Alan Furst, and Daniel Silva, this deeply intelligent debut literary thriller—set within a world still reeling from World War II—explores how the actions of a few can change the course of history.
British-occupied Palestine, 1946: Elderly writer Elias Lind isn't convinced by reports that his scientist brother, Raphael, died in a concentration camp. Too frail to search for Raphael himself, Elias persuades a contact in the Jewish resistance to send someone in his place.
Lilya joined the resistance movement to help form a new state, not to waste her time on a fruitless chase across a war-ravaged continent at the request of a frail, most likely delusional, old man. As her comrades make their final preparations for a major operation, a bitter Lilya must accept her orders and embark on her journey to Europe. She is traveling as a member of the American Jewish Joint Distribution Committee, one of the largest aid organizations for Jewish survivors—many of whom survived the Nazis only to find themselves with no family or home to return to. If Raphael is alive, odds are she will find him among the refugees trapped in displaced persons camps and prevented from immigrating to Palestine by the British.
Lilya's search leads her from the hushed corridors of London's Whitehall, home to the British Secret Intelligence Service, to the haunted, rubble-strewn strasses of Munich and Berlin. Visiting Föhrenwald, an overcrowded and underfunded DP camp, she makes a breakthrough. But Lilya isn't the only person pursuing the missing man. Someone has been mirroring her every move—a dangerous adversary who will go to drastic lengths to find Raphael first.
About the Author
---
Stephan Abarbanell grew up in Hamburg. He holds a Master of Divinity in Germany, served as a volunteer in a kibbutz in Israel, and worked as a chaplain at the University Hospital in San Francisco. As a journalist he is head of cultural affairs with the public rbb Television and Radio in Berlin. Displaced is his first novel.