The Chronicles of Chrestomanci, Volume I (Paperback)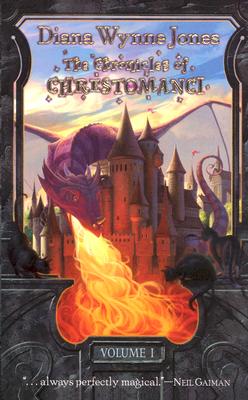 Staff Reviews
---
Diana Wynne Jones has a magic like none other. I picked up Howl's Moving Castle when I was a kid, desperately trying to fill the void in between Harry Potter novels. I quickly devoured everything I could by her and never looked back. The books of Chrestomanci are still some of my favorite books to read.
"She always gave the impression that the stories, the ones she wrote and wrote so very well and wisely, had simply happened, and all she had to do was hold the pen."
-Neil Gaiman
--Kelly
— From
Kelly
Description
---
In this multiple parallel universes of the Twelve Related Worlds, only an enchanter with nine lives is powerful enough to control the rampant misuse of magic--and to hold the title Chrestomanci...
The Chants are a family strong in magic, but neither Christopher Chant nor Cat Chant can work even the simplest of spells. Who could have dreamed that both Christopher and Cat were born with nine lives--or that they could lose them so quickly?
About the Author
---
In a career spanning four decades, award-winning author Diana Wynne Jones (1934‒2011) wrote more than forty books of fantasy for young readers. Characterized by magic, multiple universes, witches and wizards—and a charismatic nine-lived enchanter—her books are filled with unlimited imagination, dazzling plots, and an effervescent sense of humor that earned her legendary status in the world of fantasy.