Letters From Father Christmas (Paperback)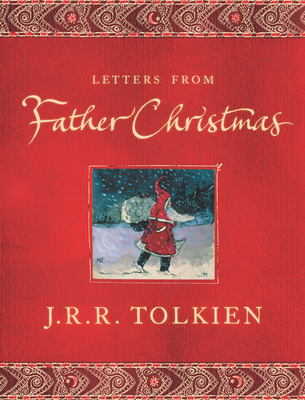 $23.99
Usually Ships in 1-5 Days
Staff Reviews
---
As many know, The Hobbit started as stories a young J.R.R. Tolkien told his children. But Tolkien was full of many tales and every December he wrote letters to his children addressed from Father Christmas. In them, Father Christmas details his adventures at the North Pole: from mix ups with presents, to how the silly North Polar Bear both helps and hinders him, and even his dealings with elves and goblins! This collection offers not only a glimpse into the creative and fantastic mind of a beloved fantasy writer, but is a delightfully charming and creative blend of magic and Christmas in its own right. Readers of all ages will enjoy this collection of letters from a loving and imaginative father to his children, all delicately illustrated, handwritten and utterly, beautifully, Tolkien.
— From
Kelly
Description
---
Every December an envelope bearing a stamp from the North Pole would arrive for J.R.R. Tolkien's children. Inside would be a letter in a strange, spidery handwriting and a beautiful colored drawing or painting. The letters were from Father Christmas.
They told wonderful tales of life at the North Pole: how the reindeer got loose and scattered presents all over the place; how the accident-prone North Polar Bear climbed the North Pole and fell through the roof of Father Christmas's house into the dining room; how he broke the Moon into four pieces and made the Man in it fall into the back garden; how there were wars with the troublesome horde of goblins who lived in the caves beneath the house, and many more.
No reader, young or old, can fail to be charmed by Tolkien's inventiveness in this classic holiday treat.
About the Author
---
J.R.R. TOLKIEN (1892–1973) is the creator of Middle-earth and author of such classic and extraordinary works of fiction as The Hobbit, The Lord of the Rings, and The Silmarillion. His books have been translated into more than fifty languages and have sold many millions of copies worldwide.