Burntown: A Novel (Paperback)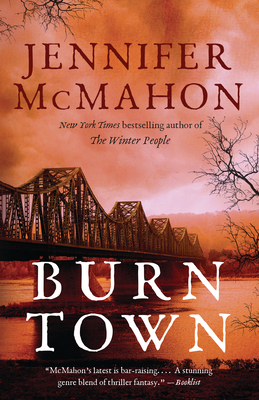 Staff Reviews
---
One of the traits that make Jennifer McMahon's books such compelling reads for me is her ability to suck me in to her characters' worlds and perceptions, no matter how skewed or improbable. Burntown is no exception to this experience. Teenager Necco and her mother, Lily, become Burntown residents, part of those who live off the grid in abandoned factories and mills, after the traumatic death of Necco's father. When danger stalks again, Necco and her unexpected allies – a high school student she only knows through their illicit transactions, a cafeteria chef with deeper ambitions, a part-time private eye, and a group of mystical women – must dig through Necco's cloudy past for answers.
— Maryelizabeth
Description
---
INTERNATIONAL THRILLER AWARD-WINNING AUTHOR

On the surface, Ashford, Vermont, seems like a quaint New England college town, but to those who live among the shadowy remains of its abandoned mills and factories and beneath its towering steel bridges, it's known as Burntown. 

Eva Sandeski, who goes by the name Necco on the street, has been a part of Burntown's underworld for years, ever since the night her father, Miles, drowned in a flood that left her and her mother, Lily, homeless. 

Now, on the run from a man called Snake Eyes, Necco must rely on other Burntown outsiders to survive. As the lives of these misfits intersect, and as the killer from the Sandeski family's past draws ever closer, a story of edge-of-your-seat suspense begins to unfurl with classic Jennifer McMahon twists and turns.
About the Author
---
JENNIFER McMAHON is the author of eight novels, including the New York Times best-sellers Promise Not to Tell and The Winter People. She graduated from Goddard College and studied poetry in the MFA Writing Program at Vermont College. She lives in Vermont with her partner, Drea, and their daughter, Zella.
Praise For…
---
"McMahon's latest is bar-raising. . . . . A stunning genre blend of thriller and fantasy." --Booklist