The Nowhere Man: An Orphan X Novel (Evan Smoak #2) (Hardcover)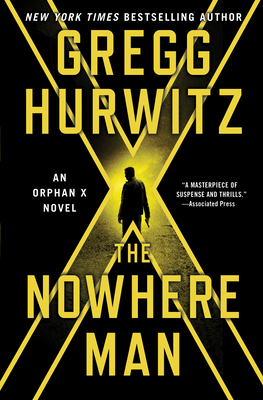 $25.99
Usually Ships in 1-5 Days
Description
---
Spoken about only in whispers, the Nowhere Man can only be reached by the truly desperate, he can --He will do anything to save them.
Evan Smoak is the Nowhere Man.
Taken from a group home at twelve, Evan was raised and trained as part of the Orphan Program, an off-the-books operation designed to create deniable intelligence assets--i.e. assassins. Evan was Orphan X. He broke with the Program, using everything he learned to disappear and reinvent himself as the Nowhere Man.
But his new life is interrupted when a surprise attack comes from an unlikely angle and Evan is caught unaware. Captured, drugged, and spirited off to a remote location, he finds himself heavily guarded and cut off from everything he knows. His captors think they have him trapped and helpless in a virtual cage but they don't know who they're dealing with--or that they've trapped themselves inside that cage with one of the deadliest and most resourceful men on earth.
Continuing his electrifying series featuring Evan Smoak, Gregg Hurwitz delivers a blistering, compelling new novel in the series launched with the instant international bestseller, Orphan X.
About the Author
---
GREGG HURWITZ is the New York Times bestselling author of 17 novels, most recently, The Nowhere Man. His novels have been shortlisted for numerous literary awards, graced top ten lists, and have been published in 30 languages. He is also a New York Times bestselling comic book writer, having penned stories for Marvel (Wolverine, Punisher) and DC (Batman, Penguin). Additionally, he's written screenplays for or sold spec scripts to many of the major studios (The Book of Henry), and written, developed, and produced television for various networks. Gregg resides in Los Angeles.