Blue Light Yokohama: A Crime Novel (Hardcover)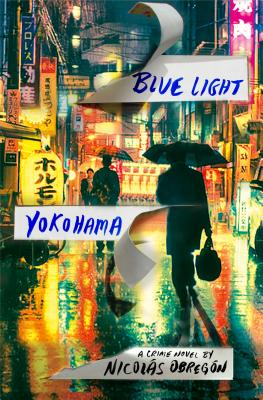 $25.99
Usually Ships in 1-5 Days
Staff Reviews
---
We could call this a Japanese police procedural, but it is much more. The author was inspired by an unsolved Japanese murder case where an entire family was slaughtered in 2000, and the case is still open. Inspector Iwata, who is reinstated and reassigned to Tokyo Homicide Division, faces combative superiors and a rather stubborn partner in Sakai. Sakai and Iwata are assigned to the multiple murder case after the previous detective killed himself. At the scene, they find ritualistic details, including black smudges and a symbol of a large black sun that lead them to investigate the history of black sun worshipers and cults. Iwata also knows that his superiors want him gone (but he doesn't know why), and he is racing against time to solve the Black Sun Killer murders, before the killer strikes again. Blue Light Yokohama will appeal to readers who enjoy a unique location for their mysteries, and a believable cop who faces challenges both within and on the job.
— From
Linda's Latest List
Description
---
Newly reinstated to the Homicide Division and transferred to a precinct in Tokyo, Inspector Iwata is facing superiors who don't want him there and is assigned a recalcitrant partner, Noriko Sakai, who'd rather work with anyone else. After the previous detective working the case killed himself, Iwata and Sakai are assigned to investigate the slaughter of an entire family, a brutal murder with no clear motive or killer. At the crime scene, they find puzzling ritualistic details. Black smudges. A strange incense smell. And a symbol—a large black sun. Iwata doesn't know what the symbol means but he knows what the killer means by it: I am here. I am not finished.
As Iwata investigates, it becomes clear that these murders by the Black Sun Killer are not the first, nor the last attached to that symbol. As he tries to track down the history of black sun symbol, puzzle out the motive for the crime, and connect this to other murders, Iwata finds himself racing another clock—the superiors who are trying to have him removed for good.
Haunted by his own past, his inability to sleep, and a song, 'Blue Light Yokohama,' Iwata is at the center of a compelling, brilliantly moody, layered novel sure to be one of the most talked about debuts in 2017.
About the Author
---
NICOLAS OBREGON is British, born of Spanish parents, and grew up between London and Madrid. Currently an editor for a legal publishing company, he previously worked as a travel writer and gained extensive experience of Japan. Obregon lives in the UK and Blue Light Yokohama is his first novel.
Praise For…
---
"Obregón's tense, atmospheric Tokyo-set debut...pulses with a dark energy all its own...a fresh, up-and-coming voice in crime fiction." —Library Journal (starred review)
"Tantalizing...Obregon maintains a high level of suspense through his superior fiction debut, an intricately constructed whodunit that doesn't sacrifice depth of characterization for plot." —Publishers Weekly (starred review)
"A compelling, brilliantly moody, and layered novel that's sure to be one of the most talked about debuts in 2017." —Criminal Element, review
"A stunning alchemy of spellbinding mystery and poignant reflection on the nature of human loneliness…an extraordinary first novel." —RT Book Reviews
"With a labyrinthine plot and a likable protagonist, Blue Light Yokohama is a strong beginning to what promises to be an excellent series." —The Guardian
"Excellent...This slow-burning but gripping book is based on an unsolved real-life case, but the central crime is only one of many mysteries of Japanese life the book explores, wisely avoiding the temptation to provide neat answers." —The Sunday Express
"Poetic, chilling, and mesmerizing storytelling."—Ragnar Jonasson, author of Snow Blind
"A twisty, highly entertaining thriller that pulls us into the heart of an unconventional hero as he fights corruption in the gritty, glittering world of Tokyo." —Julia Heaberlin, author of Black-Eyed Susans
"Obregón is a bright, sophisticated new voice in crime fiction: his writing sings at you, reverberates, makes you consider more than just the urgent clamour of his novel's well-hewn murder plot. In Inspector Iwata, he has created a quiet, troubled hero whom readers will be sure to follow from one disturbing, atmospheric story to the next." —Benjamin Wood, author of The Ecleptic and Bellwether Revivals
"Obregón's full-bodied prose is by turns gritty and poetic, and it's consistently energetic. Given the terrific chemistry between the two lead detectives, here's hoping this debut novel kicks off a new series." —Kirkus Reviews