Dead to Me (Hardcover)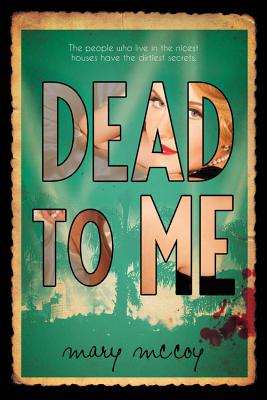 $17.99
Usually Ships in 1-5 Days
Staff Reviews
---
There really aren't enough YA mysteries out there so when I heard there was a debut mystery that could be best described as L.A. Confidential for the YA reader, I was instantly intrigued. And when I read the first chapter—heck, the first few sentences!—I immediately thought, "Now this is LA noir." I don't want to give anything away, but just trust me when I say this is noir set in the Golden Age of Hollywood but with a whole new angle. Instead of an alcoholic loner PI, the protagonist is Alice, a cynical yet vulnerable 16-year-old girl who is determined to find out who beat her older sister to near death. Yes, there are shady characters and surprises lurking around every corner, but it's Alice's introspective journey and unsentimental voice that makes Dead to Me a true standout. Our Fantastic Firsts young Adult Pick for March.
— From
Sarah Chen
Description
---
"Don't believe anything they say."
Those were the last words that Annie spoke to Alice before turning her back on their family and vanishing without a trace. Alice spent four years waiting and wondering when the impossibly glamorous sister she idolized would return to her--and what their Hollywood-insider parents had done to drive her away. When Annie does turn up, the blond, broken stranger lying in a coma has no answers for her. But Alice isn't a kid anymore, and this time she won't let anything stand between her and the truth, no matter how ugly. The search for those who beat Annie and left her for dead leads Alice into a treacherous world of tough-talking private eyes, psychopathic movie stars, and troubled starlets--and onto the trail of a young runaway who is the sole witness to an unspeakable crime. What this girl knows could shut down a criminal syndicate and put Annie's attacker behind bars--if Alice can find her first. And she isn't the only one looking? Evoking classic film noir, debut novelist Mary McCoy brings the dangerous glamour of Hollywood's Golden Age to life, where the most decadent parties can be the deadliest, and no drive into the sunset can erase the crimes of past.
About the Author
---
Mary McCoy is the Senior Librarian in Teen'Scape, the young adult department at the Los Angeles Public Library. She's also worked as a hot dog vendor, a hotel maid, a bass player, a fundraiser for public television, and a contributor to On Bunker Hill and the 1947project, where she wrote stories about Los Angeles's notorious past. Mary grew up in western Pennsylvania and holds degrees from Rhodes College and the University of Wisconsin. She currently lives in Los Angeles with her husband.