Dark Fissures (Rick Cahill Thrillers) (Hardcover)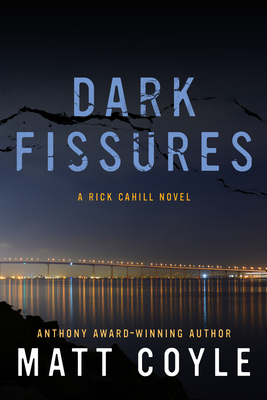 Staff Reviews
---
A top-notch hard-boiled crime novel set in the wealthy enclaves of La Jolla, Del Mar, and Coronado where greed and desperation lurk just underneath the jeweled surfaces. This is the third installment of the P.I. Rick Cahill series as he takes on Brianne Colton's case despite his misgivings about it. Brianne is convinced her police officer husband, Jim Colton, didn't kill himself but was murdered. The case pits Rick against a familiar enemy, La Jolla Police Chief Tony Moretti, who is convinced Rick is involved in a missing persons case. The P.I. knows it's only a matter of time before Moretti shows up at his door with an arrest warrant. As Cahill digs further into Colton's suicide, he comes up against FBI agents, ex-SEALs, and a sleazy criminal lawyer from his past. The story carries the reader along at breakneck speed, yet still manages to take a few breaths for softer moments.
— From
Sarah Chen
Description
---
2017 Macavity Award nominee, Best Novel
From Anthony Award-winning and best-selling author, the third in the Rick Cahill series:
Private Investigator Rick Cahill fears the next knock on his door will be a cop holding a warrant for his arrest. For murder. La Jolla Chief of Police Tony Moretti is convinced Rick killed a missing person. No body has been found, but the evidence that's piling up says murder and it all points to Rick. With Moretti on his tail and the bank about to foreclose on his house, Rick takes a paying case that will stave off the bank, but pits him against Moretti and the La Jolla Police Department.
Brianne Colton, a beautiful country singer, is convinced her estranged husband's suicide was really murder. Rick is unconvinced, but the mortgage has to be paid. Each new piece of evidence convinces him she's right. He breaks his number one rule and falls for Brianne, even as he begins to question her motives.
As Moretti cinches the vise tighter, with Rick unable to trust the FBI, evil forces emerge from the shadows who will do anything, including torture and murder, to stop Rick from uncovering the truth.