Stone Cold Dead: An Ellie Stone Mystery (Ellie Stone Mysteries #3) (Paperback)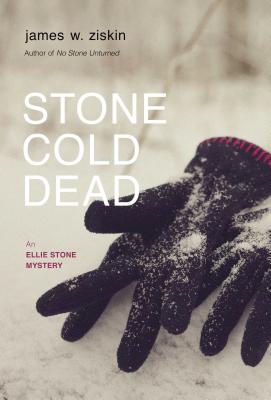 Staff Reviews
---
Ziskin's Ellie Stone investigative reporter series just keeps getting better and better with each book. The third title, Stone Cold Dead, once again showcases Ziskin's mastery of language. Ellie is my kind of gal—she's witty, relentless, and doesn't apologize for throwing back a whiskey after a rough day. But underneath that tough exterior is a young lady who's haunted by her past and still aches for her late father's acceptance. This shared vulnerability and sense of loss is what connects Ellie to Darleen Hicks, a local fifteen-year-old girl who turns up missing. Ellie's investigation takes her on an emotional rollercoaster ride of her own as she peels back the layers of a young teenage girl's tragic journey. This smart eloquent thriller with its nostalgic 1960s upstate New York setting will make every reader an Ellie Stone fan if they're not already.
— From
Sarah Chen
Description
---
December 21, 1960, the shortest day of the year: Fifteen-year-old Darleen Hicks slips away from her school bus as it idles in the junior-high parking lot, waiting to depart. Moments later the bus rumbles away without her, and she is never seen again.

New Year's Eve, 1960: The small upstate town of New Holland, New York, is in the grips of a severe cold snap, when Ellie Stone receives a late-night caller—Irene Metzger, the grieving mother of Darleen Hicks. She tells Ellie that the local police won't help her, that they believe Darleen has run off with some older boy and will return when she is ready. Irene has read Ellie's stories in the paper on an earlier murder case and believes Ellie is her last hope. 

Ellie Stone is on a chilling journey to a place of uncertainty, loss, teenage passion, and vulnerability—where Ellie's questions are unwanted and her life is in danger.
About the Author
---
James W. Ziskin is the author of the Ellie Stone mysteries. Winner of the Anthony® Award for Best Paperback Original and the Macavity Award for Best Historical Novel (Sue Feder Memorial), his books have also been finalists for the Edgar®, Barry, and Lefty awards.
Praise For…
---
2016 Left Coast Crime "Lefty" Award Nominee for Best World Mystery Novel!

"It's winter in an upstate mill town in 1961, and Ellie Stone is at it again: fighting injustice, indifference, and bigotry in this pitch-perfect antidote to nostalgia. The characters are flawed and absorbing, the mystery is clever but convincing, and the pain of grief and loss catch you in the throat along with the wet wool, stale smoke, and whiskey. Tremendous."
 
—CATRIONA McPHERSON, Anthony, Agatha, Macavity, and Bruce Alexander Award-winning author of the Dandy Gilver series and Come To Harm

"Smart, sassy, and masterful. Ziskin's Ellie Stone series gets better with each book."
 
—BARRY LANCET, award-winning author of Japantown and Tokyo Kill

"Stone Cold Dead draws you in with its rich, seductive prose portraits. Ziskin's masterful, suspense-driven storytelling keeps you turning pages as fast as you can."
 
—JEFFREY SIGER, international bestselling author of Sons of Sparta

"It might seem that she can hold her liquor more easily than she can hold onto a byline, but, in her third outing, whip-smart, dogged reporter Ellie Stone confirms she can certainly hold her own when it comes to the men who run every institution she encounters. In this dark, well-paced drama, the engaging Stone excavates disturbing facts about the life of a missing teenaged girl. The challenging theme is well served by its noir style and crackling dialogue. Revel in the early '60s nostalgia, but throw away the rose-tinted specs."
 
—CATHY ACE, author of the Cait Morgan Mysteries, and the WISE Enquiries Agency Mysteries

"Ziskin's whodunit Stone Cold Dead has more twists and turns than an upstate New York back-county road. Ellie Stone is the kind of gal you'd want to share a malt with . . . or a fifth of Scotch."
 
—MATT COYLE, Anthony Award-winning author of Yesterday's Echo and Night Tremors

"Ziskin's...smart and aggressive protagonist has real personality.... Don't miss this series." 
—Library Journal STARRED REVIEW (for No Stone Unturned)