Genesis (Hardcover)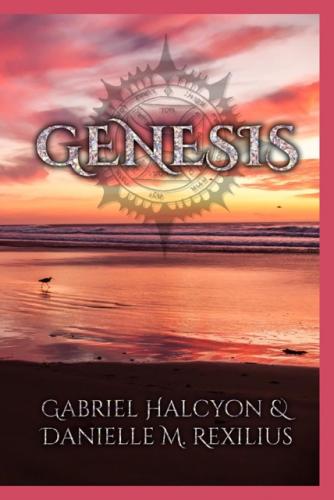 Description
---
19 year old Halyn Chappell has never fought a werewolf, met a real witch, or walked through a door that led to another dimension. In the sleepy port town of Camden, Maine, nothing out of the ordinary ever happens. The 10-year-old memory of her parents' sudden disappearance is the only reprieve from the monotony of small town life.

Halyn's world is turned upside down after a violent break in separates her from her older sister.

She then discovers a world where things aren't what they seem when the Einherjar—a race of half-human/half-fae Warriors charged with protecting mankind—claim her as one of their own. Against all odds, she makes new friends and begins to adjust to the unpredictable lifestyle of the Einherjar. Her newfound way of life is compromised when she finds herself caught in the middle of a power struggle. Halyn will quickly learn the consequences of trusting the wrong person.


About the Author
---
Gabriel Halcyon is a regular California teenager with a seemingly irregular life. With a rare muscle disability ensuing many problems in his past and present, he gained a burning ambition to succeed in his future. Motivated by a love for the arts, a personal hobby of creative writing, and an overactive imagination obtained from excessive reading, he teamed up with his best friend of two years, Danielle Rexilius, in 2014 to cowrite their debut novel. When he learned a final diagnosis for his disability afterwards, he became eligible for the Make-A-Wish Foundation and obtained a publishing deal through Rivershore Books with their help. After three years, Gabriel has become a published author at seventeen years old. Danielle Rexilius is a student at Mission Hills High School and currently lives in Escondido, California with her family. Genesis is her and her best friend's debut novel.