Fantastic Firsts: Monthly Book Subscription
So many good books come out each month and it can be hard to pick the next great read you want to dive into. That's where we come in! Fantastic Firsts is our monthly book subscription program where our staff hand picks 4-6 of our favorite new books each month. Our selections will always include science fiction / fantasy, young adult, and mystery hardcovers as well as a cozy and any other books we felt you had to hear about. As a subscriber, you can pick one or more of these books each month and will get an exclusive 20% discount. Subscribers can either pick their books up in store or have them shipped to their home.
How to Join: Call us at 858.268.4747, email us at mgbooks [@] mystgalaxy (dot) com, or come on into the store and a bookseller will sign you up.
In Store Pick Up: Books will be paid for in store when you pick them up. If you haven't picked up your book by the 15th of the month you'll get a call reminding you your book is on hold and waiting for you.
Home Delivery: You can pay over the phone via credit card or for ease we can keep your credit card on file and charge it after you confirm which book you'd like. If there is a specefic genre you'd like shipped to you each month (for example you'd like to get a cozy every month) we can automatically charge your card and ship you the book each month, no reminder/confirmation call needed.
Book Bundles: This is a great gift option for someone and includes the cost of shipping! For the set prices listed below the member will get a book each month for three months (3 books total).
Science Fiction/Fantasy or Mystery Hardcover Subscription = $68.99
Young Adult Hardcover Subscription Subscription = $49.99
Cozy Mysteries (Paperback) Subscription = $25.99
As a subscriber you are agreeing to buy a book each month. If for some reason you don't want to receive a book one month you can skip.
This Month's Picks!
*Members can now order their books online! In the comments section just note that you are a Fantastic First Member and we will add your discount onto your order when we process it.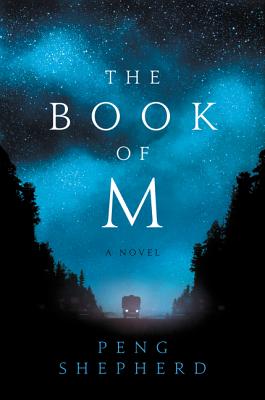 Science Fiction/ Fantasy
The Book of M: A Novel by Peng Shepherd
"The Book of M is so much more than an exciting, hyper-violent post-apocalyptic zombie thriller. The tale's "zombies" are people who have lost their shadows and memory, creatures of fear who can be swayed by love. The main story is a love story about how Ory and Max are separated after Max loses her memory and how they traverse a devastated America searching for each other, despite all the crazies and zealots and terrifying death-kites, to arrive at last at a very moving and unexpected conclusion. The Book of M is a surprising and profound book, complete with fascinating reflections on Peter Pan, magical realism, and love. Very highly recommended." -Guest Review David (Add to Cart)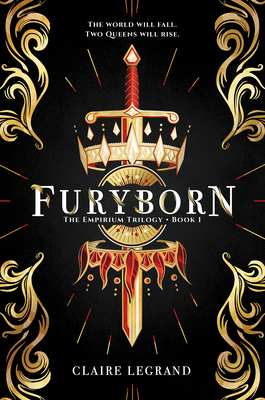 Young Adult
Furyborn by Claire Legrand
"Furyborn is exactly the kind of ambitious, well-written YA high fantasy that I've been looking for. This novel is female-focused and driven, with girls who are strong, powerful, pissed off, damaged, unabashedly sexual, and in control. The writing is so beautiful, I found myself re-reading sentences simply for the pleasure of it. It's a story that is complex, compelling, and carefully crafted. Claire Legrand is a jewel. I can't wait for the next installment."
— Cristina Russell, Books & Books, Coral Gables, FL (Add to Cart)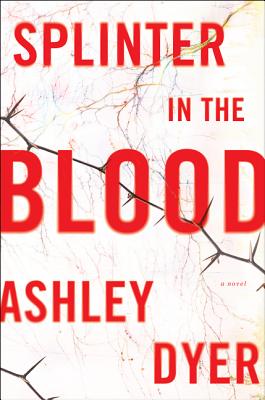 Mystery / Suspense Thriller
Splinter in the Blood by Ashley Dyer
"Splinter in the Blood is a mesmerizing debut police thriller set in Liverpool. In the spectacular opening scene, Detective Ruth Lake is holding a loaded pistol and gazing at the bullet hole in her boss's chest. She and her boss, Detective Greg Carver, had been trying to find a sadistic serial killer whose signature involves laboriously covering his victims' bodies with bizarre tattoos before poisoning them. Ruth thinks her boss is dead, and she calmly removes crucial evidence from the crime scene. What on earth is she doing? When Ruth realizes Carver is alive, the secrets and lies begin. The story follows Ruth as she investigates both the serial killer case and the shooting, enlisting Carver's help while he recuperates in the hospital. But both of them are lying, and the serial killer is watching. Ruth and Carver examine tattooing rituals, poisonous plants, symbolism, psychics, and dark secrets as they gradually unravel the truth. This impressive debut features intense and complex protagonists, intriguing supporting characters, a provocative plot, and fascinating forensic details. Highly recommended for fans of psychological thrillers, police procedurals and classic whodunnits."
— From Kim Devoe (Add to Cart)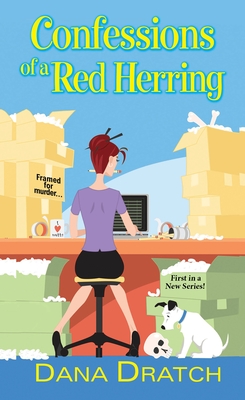 Cozy
Confessions of a Red Herring by Dana Dratch
Alex Vlodnachek has been a reporter for 12 years, a P.R. rep for three months, and a murder suspect for all of 24 hours. When her agency's double-dealing CEO is stabbed, scheming co-workers cast the new redhead as a compelling red herring. The story is media catnip--especially her salacious nickname: Vlod the Impaler.
Even Alex has to admit she looks guilty.
Out of a job and under suspicion, Alex is running low on cash, when she's visited by a second disaster: her family. Soon her tiny bungalow is bursting with her nearest and not-so-dearest. To keep herself out of jail--and save what's left of her sanity--Alex returns to her reporting roots. She goes undercover to reclaim her life, break the story, and unmask a murderer. Pretty much in that order. What she doesn't know: The killer also has a to-do list. And Alex is on it.
Previous Months
May 2018
April 2018
March 2018
February 2018
January 2018
November 2017
October 2017
September 2017
August 2017